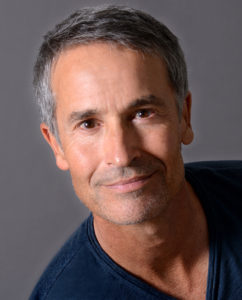 Carl Studna is a world-renowned photographer and videographer, inspirational speaker, teacher and multi-award winning author.  Carl's intimate portraits of influential people ranging from Paul McCartney to His Holiness the Dalai Lama, are published and known worldwide.  The primary theme that weaves its way through Studna's lectures, workshops, interviews and published works is that life is a sacred journey to be cherished and embraced; awakening to the splendor that lies in life's seemingly ordinary moments.   His innovative work, the LuminEssence Method©, teaches a new paradigm for radiating the light that resides within, allowing it to fully express, empowering its energy as it inspires and reveals each person's authentic gifts.
Spanning over two decades of his photography career, Carl has been assigned all over the world to shoot CD and album covers, book covers and other publicity platforms for musicians, teachers and authors such as Paul McCartney, George Harrison, James Brown, Jefferson Airplane, Eric Clapton, Elton John, Genesis, Kenny Loggins, Deepak Chopra, Tom Robbins, Ram Dass, Marianne Williamson and John Bradshaw.  Carl also had the honor of photographing His Holiness the Dalai Lama at the first Synthesis Dialogues in Dharmasala, India.  You have seen Studna's work in periodicals such as Rolling Stone, Musician, Time and USA Today.  A passionate storyteller, Carl's illustrious history with rock icons has been shared via radio interviews, college lectures and art galleries across the country.  Carl's most memorable professional assignments have involved photographing and spending time with individuals who served as inspiring figures of his youth.
Carl has taken his message and many of his revered photographs to print in his award-winning book, CLICK! Choosing Love…One Frame at a Time.   In writing CLICK! Carl uses the familiar example of having our picture taken as the ultimate barometer of where our attention is being placed in every second of the CLICK – that essential choice point in every moment of our lives. This book is a masterful blend of the author's own personal stories with vulnerable, engaging essays from respected guest writers such as Tom Robbins, Ram Dass, Kenny Loggins, Dr. Joe Dispenza, Cynthia James and others.  CLICK beautifully weaves in the exquisite photographs of these teachers as well as other luminaries and icons such as Paul McCartney, His Holiness the Dalai Lama, Elton John, George Harrison, Deepak Chopra and Marianne Williamson. 
Carl's latest multi-award winning book, Evolution of Loving depicts the in-depth, devotional love of eight couples, ranging in age, ethnicity, sexual preference and length of time together. Intimate, sepia toned photographs reflect each couple's rich tenderness, passion and trust while their in-depth text paints a picture of their unique relationship and how they've continued to anchor deeper trust and grow, individually and as a couple over time. Cynthia James offers a hands-on tools and practices section that synthesizes the couple's successful practices for building and maintaining a conscious relationship.
Studna received his Bachelor of Arts degree in Expressive Arts from Sonoma State University and his Masters degree in Spiritual Psychology from the University of Santa Monica.  Carl is a member of the esteemed Transformational Leadership Council, a group of leaders steeped in personal and organizational transformation who support each other in their contributions to the world.
Carl's life's work is dedicated to inspiring us to rest in the pure awareness of our illumined path, both in front of the camera and behind it, but mostly, in our individual lives. Carl travels the world documenting beauty through diversity.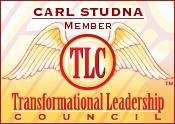 Learn more about TLC: Transformational Leadership Council